Project: E-Commerce Website
Industry: Pharmacology
Company: Danoras
Project Overview:
Danoras LLC is a startup business located in Portsmouth New Hampshire. The Danoras company developed antiseptic ointments that is highly effective in curing skin infections. However, despite the products' effectiveness, the struggle was to gain exposure and attract customers. The company owner knew that he needed to create a platform that could help him launch and market his product to a wider audience.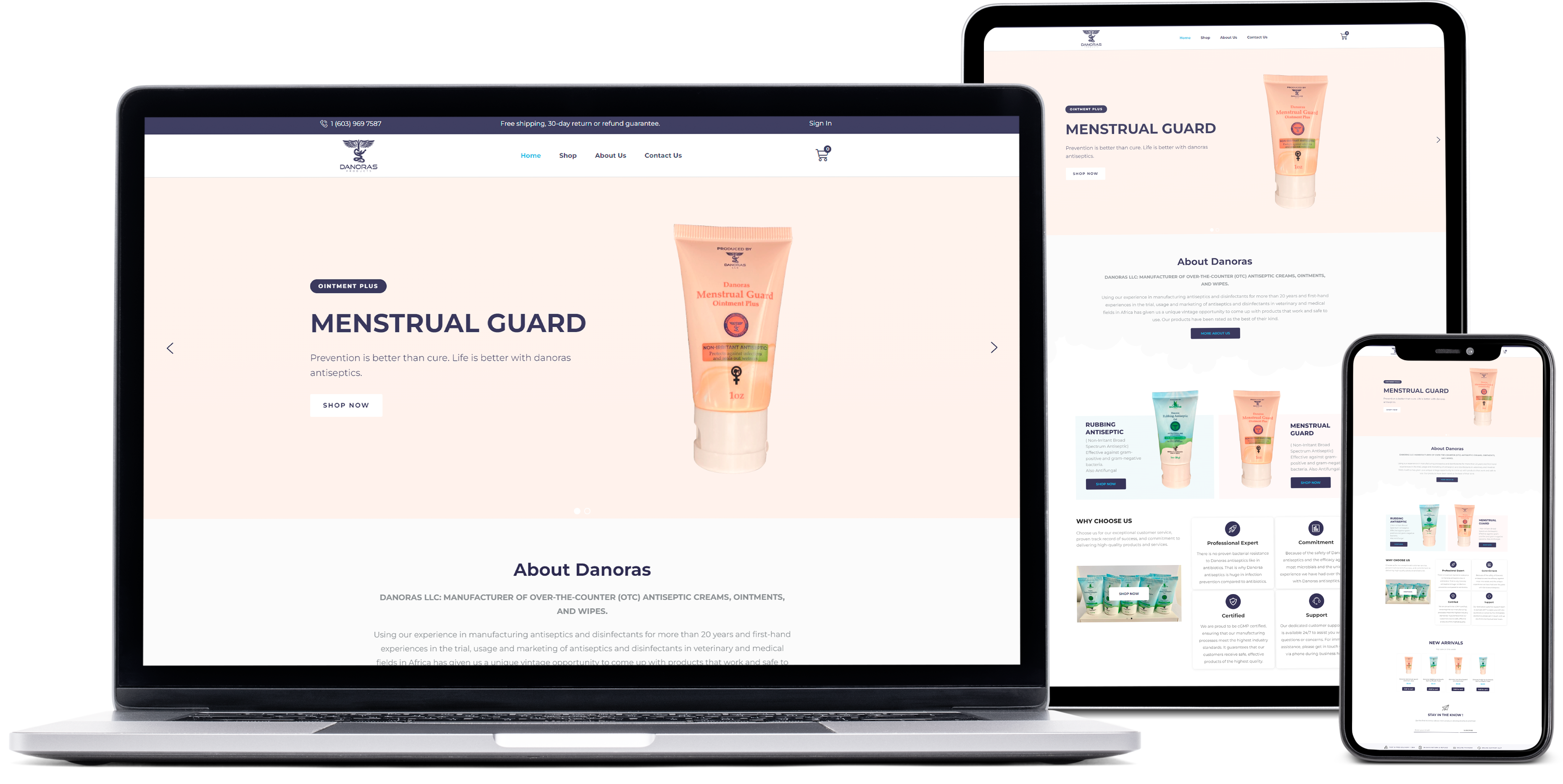 Challenge:
Danoras was faced with the challenge of creating an effective marketing strategy for his product, but he had limited resources to invest in advertising and promotions. He had no experience in setting up an e-commerce business. As a result, he was finding it difficult to identify the right platform to market his product and increase sales.
Solution:
Danoras reached out to Tinktanc, for help in creating an e-commerce business model for his product. Tinktanc advised that Danoras launch an online store that would allow customers to easily purchase his antiseptic ointment from anywhere in the world.
To help Danoras with this, Tinktanc created a custom e-commerce website for the company. The website was designed to be user-friendly and optimized for search engines, so that customers could easily find his product when searching online. Tinktanc also helped Danoras with setting up a payment gateway, shopping cart and shipping options for his products.
Results:
An e-commerce store was custom built, hosted and launched by Tinktanc. Danoras' products now have the potential to gain vast exposure, from customers.
Conclusion:
Danoras LLC was able to successfully launch its antiseptic ointments using an e-commerce platform created by Tinktanc. With their help, Danoras was able to create a robust online presence that helped him attract customers and drive sales.
Project link: