Project: Website
Industry: Health Care
Company: Taralai Stress Relief
Project Overview:
Taralai Stress Relief is a company in Manchester New Hampshire, that offers services related to stress relief, tips, techniques and help people manage stress. Taralai provides services such as 5 Point Acupuncture, Color Light Therapy, Auricular Therapy, Thai Massage and Detox and Sleep Tea.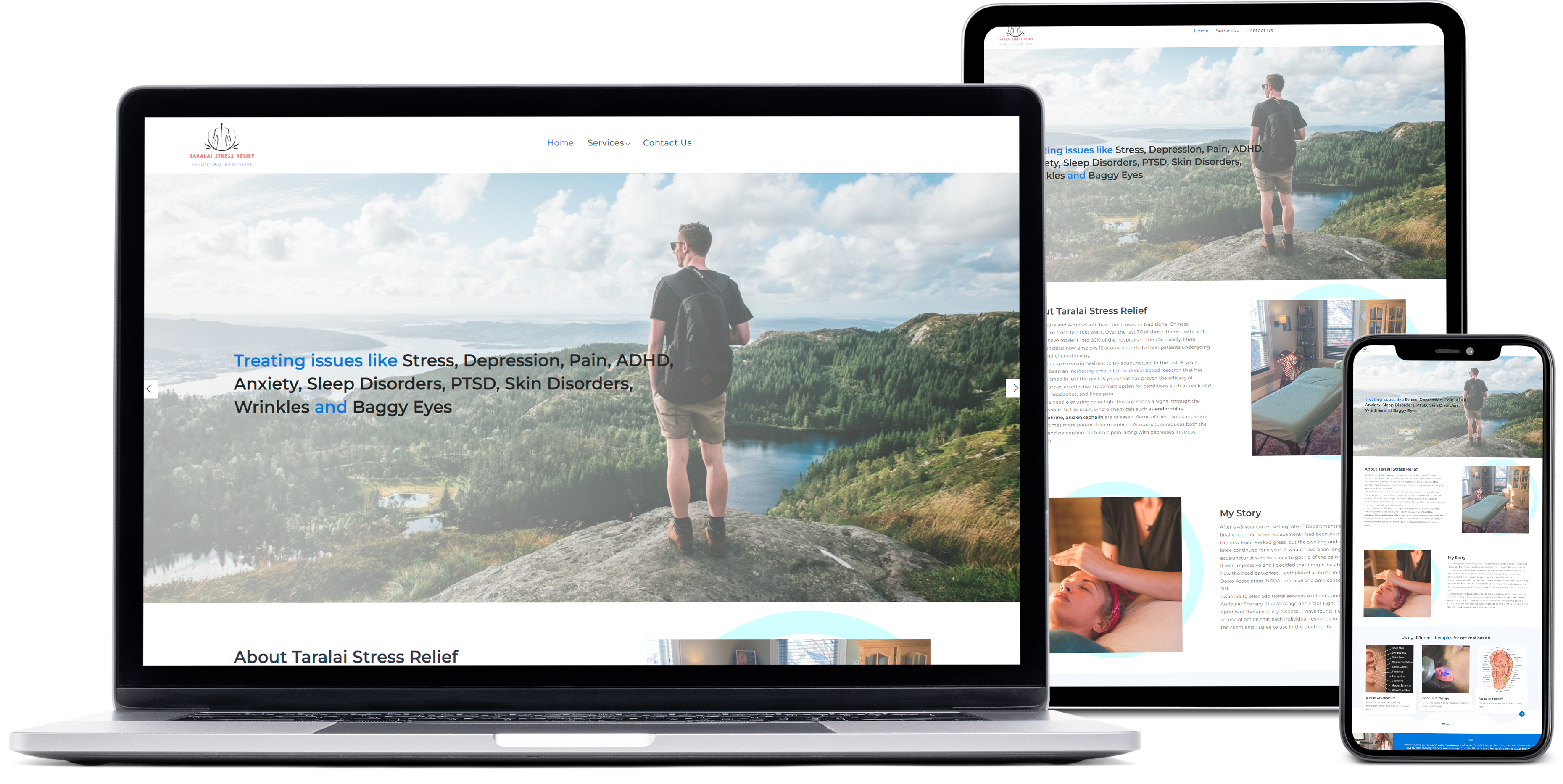 Problem:
The client has a brick and mortar place of business but no website. He does not have a proper booking system to schedule appointments. He is also limited when it comes to reaching new potential clients that are outside of his local geographic area. He is unable to answer calls if he is attending to a client. Missing calls means losing money.
The Plan:
Tinktanc built him a website that showcased his services that he provides, created a booking system so his clients can make appointments online and he does not miss calls or appointments from his clients.
Project link: