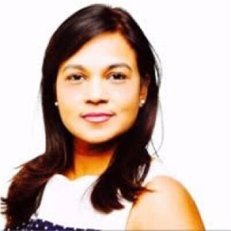 Here are 10 Reasons Why Your Business NEEDS a Website.
1. Establish Online Presence:
A website is the cornerstone of your business's online presence. It helps establish credibility and legitimacy, and it's where customers can learn more about your products and services.
2. Reach a Wider Audience:
A website enables your business to reach a broader audience than traditional marketing methods. With a website, you can attract customers from all over the world.
3. Build Customer Relationships:
A website is an excellent way to build and maintain relationships with your customers. You can offer personalized services and communicate with them through online chats, email, and social media.
4. Increase Brand Awareness:
A website is an essential tool to increase brand awareness. By providing valuable information about your products or services, you can attract potential customers and establish your brand as an authority in your industry.
5. Enhance Credibility:
A professional-looking website can enhance your business's credibility. It shows that your business is established and trustworthy, and it gives customers confidence in your products or services.
6. Improve Customer Service:
A website is a great way to improve customer service. By providing FAQs, customer reviews, and online chats, you can help customers quickly find the information they need and resolve any issues they may have.
7. Generate Leads:
A website can generate leads for your business. By using lead magnets like free downloads, newsletters, and webinars, you can capture email addresses and build a list of potential customers.
8. Increase Sales:
A website can help increase sales by providing customers with a convenient way to purchase your products or services. By incorporating e-commerce functionality, you can streamline the sales process and make it easy for customers to buy from you.
9. Stand Out from Competitors:
Having a website can help your business stand out from competitors who don't have an online presence. It shows that you are willing to invest in your business and are committed to providing the best customer experience possible.
10. Cost-Effective Marketing:
A website is a cost-effective way to market your business. Compared to traditional marketing methods, like print ads and billboards, a website can reach a wider audience at a fraction of the cost.
At Tinktanc we can help you achieve this.